Richard Williams (born Richard Lane), animator, producer, writer (born 19 March 1933 in Toronto, ON; died 16 August 2019 in Bristol, England). Richard Williams was born to parents who were illustrators. He was teaching
animation
to children at his local
YMCA
by the age of 14. Williams left Northern Secondary School at 15 and travelled to Los Angeles in hopes of meeting Walt Disney. He camped out in front of the Disney Studios until his mother brought him home. Williams was taking courses at the Ontario College of Art (now the
Ontario College of Art and Design University
) when Jim Mackay and
George Dunning
 of Graphic Associates, Canada's first private animation company, put the talented youngster on their roster of artists.
Richard Williams (born Richard Lane), animator, producer, writer (born 19 March 1933 in Toronto, ON; died 16 August 2019 in Bristol, England). Richard Williams was born to parents who were illustrators. He was teaching animation to children at his local YMCA by the age of 14. Williams left Northern Secondary School at 15 and travelled to Los Angeles in hopes of meeting Walt Disney. He camped out in front of the Disney Studios until his mother brought him home. Williams was taking courses at the Ontario College of Art (now the Ontario College of Art and Design University) when Jim Mackay and George Dunning of Graphic Associates, Canada's first private animation company, put the talented youngster on their roster of artists.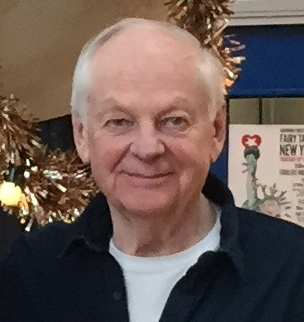 Richard Williams au Aardman Studio de Bristol en décembre 2015.
In a change of direction, he decided to take up landscape painting and left for Spain. He spent two years there painting and playing trumpet in a jazz band. Anxious to return to animation, in 1955 Williams took his storyboards to London, where he worked at Dunning's London studios as a graphic artist, winning countless prizes for his television commercials. At night he worked on his self-financed 30-minute short, The Little Island, which has been described as a philosophical argument between Good, Truth and Beauty without words. It brought national attention to the young animator and a BAFTA (British Academy of Film and Television Arts) Award for best animated short in 1958.
Williams established his own studio in 1962. He received accolades for his work on the witty animated title sequences for movies such as What's New Pussycat? (1965), A Funny Thing Happened on the Way to the Forum (1966), The Charge of the Light Brigade (1968; including the animated segments within the film), Casino Royale (1969), The Return of the Pink Panther (1975) and The Pink Panther Strikes Again (1976). He also designed the famous logo for The Graduate (1967) depicting Dustin Hoffman beneath Anne Bancroft's leg.
In 1973, he earned an Oscar for his animated version of Charles Dickens's A Christmas Carol. In 1988, he was responsible for the groundbreaking combination of live action and animation in Who Framed Roger Rabbit. Williams received a BAFTA and an Oscar for best special effects and another Oscar for his animation direction and creation of the cartoon characters. He directed and designed the Roger, Jessica Rabbit, and Baby Herman sequences for the Disney/Steven Spielberg-produced blockbuster. The film proved very influential and marked a major step forward in the realistic combining of live action with animated characters.
Other films by Richard Williams include the features Raggedy Ann and Andy: A Musical Adventure (1977) and The Thief and the Cobbler (1994; his Arabian Nights fantasy) and the shorts Love Me, Love Me, Love Me (1962), Lecture on Man (1962), The Dermis Probe (1965) and Ziggy's Gift (1982; Emmy Award for outstanding animated program). Williams was initially hired to supervise the animation for Raggedy Ann and Andy but ended up reluctantly directing what turned out to be an artistic and box office failure. The Thief and the Cobbler was a 20-year labour of love, initially self-financed. Williams ultimately lost ownership of the film before he managed to complete it, and it has been cut and recut several times by its distributors.
Williams provided the creative link between the golden age of hand-drawn animation and today's computer-animated successes. In 2000, his The Animator's Survival Kit was published. It was updated in 2009 with a 16-DVD box set, bringing together his "masterclasses" with the book in one package. In the 1990s, Williams gave animation masterclasses around the world to participants from studios such as Disney, Pixar, Dreamworks and Warner Bros.
Awards
Best Animated Short (The Little Island), BAFTA Awards (1958)
Satire Award (A Lecture on Man), Annecy International Animated Film Festival (1962)
Best Short Subject, Animated Films (A Christmas Carol), Academy Awards (1973)
Outstanding Animation Program (Ziggy's Gift), Primetime Emmy Awards (1983)
Best Effects, Visual Effects (Who Framed Roger Rabbit), Academy Awards (1989)
Special Achievement Award (Who Framed Roger Rabbit), Academy Awards (1989)
Best Special Effects (Who Framed Roger Rabbit), BAFTA Film Awards (1989)
Special Award (Who Framed Roger Rabbit), Boston Society of Film Critics Awards (1989)
Special Award, Evening Standard British Film Awards (1989)
Best Special Effects (Who Framed Roger Rabbit), Saturn Awards (1990)