Bruce McDonald (Primary Source)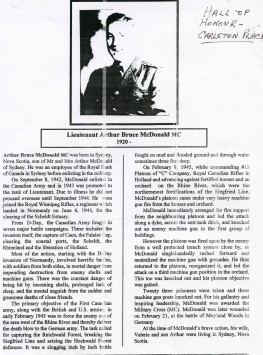 Article
Bruce McDonald (Primary Source)
"Why don't I take the PIAT and I'll shoot it at the first house. And he said, it'll give an awful roar and a surprise factor and then we go rushing down towards the place."
See below for Mr. McDonald's entire testimony.
Please be advised that Memory Project primary sources may deal with personal testimony that reflect the speaker's recollections and interpretations of events. Individual testimony does not necessarily reflect the views of the Memory Project and Historica Canada.