Her artistic and organizational gifts caused Franca to be recommended to a group of Toronto ballet-lovers who in 1950 wanted to establish a classical ballet company in Canada.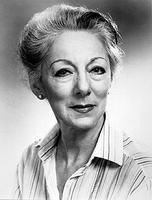 Founder of the National Ballet of Canada (courtesy National Ballet of Canada).
Celia Franca
Celia Franca, stage name of Celia Franks, dancer, choreographer, director, teacher (b at London, Eng 25 June 1921, d at Ottawa 19 Feb 2007). As founder of the NATIONAL BALLET OF CANADA, Franca - a strong-willed, dynamic woman - played a central role in the development of BALLET in Canada. She was trained in England at London's Guildhall School of Music and at the Royal Academy of Dancing. She performed there with various companies, among them the Ballet Rambert and Sadler's Wells Ballet. Her earliest choreography was also created in England.
Her artistic and organizational gifts caused Franca to be recommended to a group of Toronto ballet-lovers who in 1950 wanted to establish a classical ballet company in Canada. Franca agreed to become founding artistic director of the National Ballet of Canada in 1951 and remained its head until 1974. Despite a lack of adequate financial support and the short supply of well-trained classical dancers, Franca succeeded in developing a well-schooled repertory ballet company that by the early 1970s had gained an international reputation.
Franca's leadership of NBC was at times controversial. Her battles with difficult dancers, staff and board members were often the stuff of lively gossip and became legendary, even making occasional headlines. In retrospect, the merits of her artistic vision have also been widely debated. Some have argued that Franca was a cultural colonizer who failed to invest in Canadian creativity and instead built a self-proclaimed "national" troupe in Canada that was effectively a clone of Britain's Sadler's Wells (later Royal) Ballet. Others point out that Franca's post-Sadler's Wells career in Britain and own early choreography suggest a strong personal leaning towards innovation. Given freedom of action and better resources her artistic policies might have been far more adventurous. The reality is that Franca's vision was often circumscribed by factors beyond her control. She certainly believed that the traditional classics were a necessary foundation upon which to build a diverse repertoire and that they provided an international standard by which the company could be judged. She acknowledged the need to create a company where Canadian dancers could fulfill their ambitions to perform the great classical roles without going abroad. Franca's ability to take risks with new works was limited by the need to attract audiences whose tastes were largely traditional and conservative.
Franca continued to dance leading roles until 1959 and appeared as a guest character dancer into the early 1980s. She choreographed or staged from memory several established works in the classical repertory as well as a number of her own creations. Franca also created opportunities for such Canadian choreographers as David ADAMS and Grant STRATE.
Franca moved to Ottawa on leaving the National Ballet, served two consecutive terms as a member of the board of the CANADA COUNCIL FOR THE ARTS, and was active as a teacher and occasional lecturer. Her many honours include the ORDER OF CANADA in 1967 (Companion of the Order 1985), the MOLSON PRIZE 1974, the Canadian Council of the Arts Diplôme d'honneur 1986, and the GOVERNOR GENERAL'S PERFORMING ARTS AWARD 1994. A special gala was held at the National Arts Centre in June 2001 to celebrate Franca's 80th birthday.