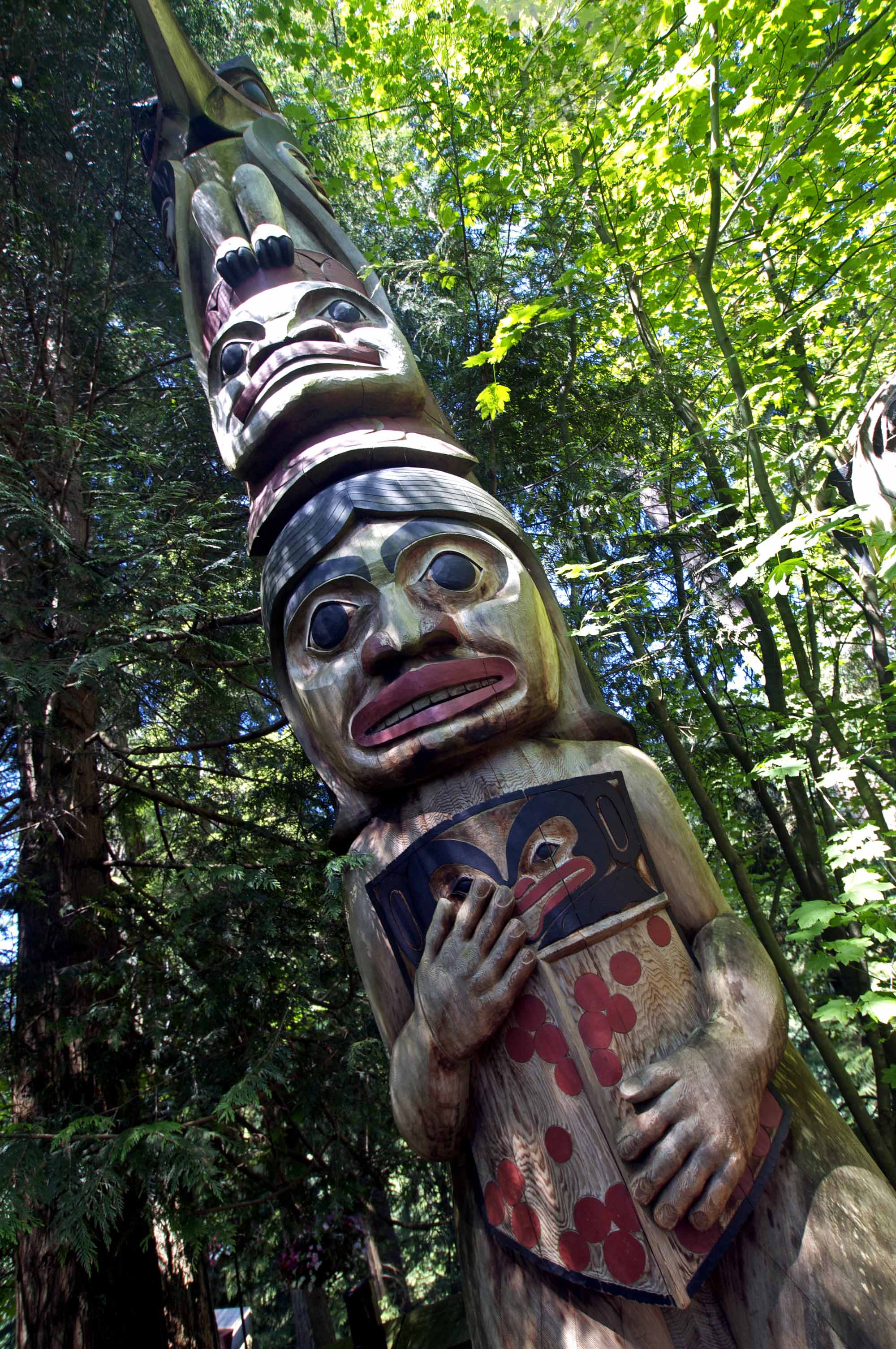 Apprenticeship and Early Work
Like his two older brothers, Richard Hunt and Tony Hunt, Stanley Hunt served as apprentice to his father, Thunderbird Park (British Columbia) master carver Henry Hunt. For over 20 years, Henry Hunt and his sons helped to restore and conserve Indigenous artwork found in the British Columbia Provincial Museum's (now the Royal British Columbia Museum) Thunderbird Park. Hunt greatly admired his father and carved six totem poles with him (see Northwest Coast Indigenous Art).
Artwork
One of Stanley Hunt's most well-known sculptures is a red cedar totem pole that stands over 12 m high. It was raised on 1 July 2012 at the Canada Plaza in Buenos Aires, Argentina. The totem pole replaced a pole carved by Stanley's father, Henry Hunt, and grandfather, Mungo Martin, in 1962.
Stanley has also completed several totem pole restorations for the city of Montréal ( Québec), the village of Fort Rupert (British Columbia), and the Sunnylands Rancho Mirage estate in southern California.
In 2023, Hunt completed a totem pole as a monument to remember those lost at residential schools. The pole includes a carving of a raven at the top with many faces of children represented below it.
Legacy
Hunt currently works as a freelance artist, and creates pieces for private commissions and galleries. He also mentors and trains other artists, including his sons, Trevor Hunt and Jason Hunt, and his cousin, Mervin Child.