Vivienne May Poy (née Lee), fashion designer, author, philanthropist, entrepreneur, senator (born 15 May 1941 in Hong Kong). Vivienne Poy is a fashion designer who founded Vivienne Poy Mode in 1981. In 1998, she became the first Canadian of Asian descent to be appointed to the Senate. She is an accomplished author and publisher of histories and biographies. She was also governor of McGill University and chancellor of the University of Toronto, and played a key role in founding Asian Heritage Month in Canada.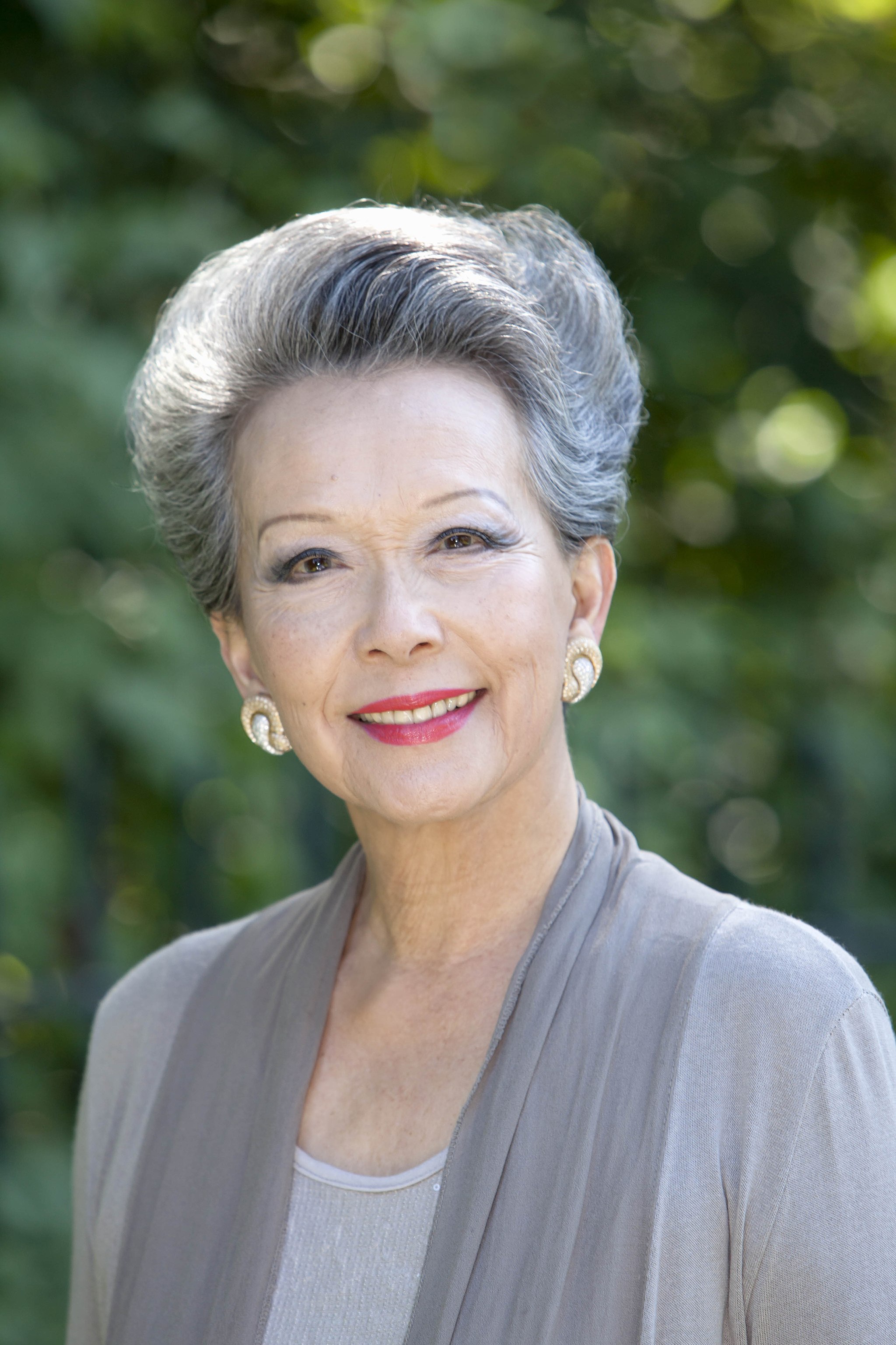 Early Life
Vivienne Lee was born to Esther Yewpick (neé Wong) and Richard Charles Lee, an Oxford-educated civil engineer. Her father took over the family's businesses in Hong Kong after his father's assassination in 1928 in the midst of a dispute with Macao's government over the opium trade.
Seven months after Lee's birth, Japanese forces attacked and occupied the British colony of Hong Kong. (See Canada and the Battle of Hong Kong.) The Lee family fled to the mainland in February 1942. "As a war baby, I went with my family into China as refugees," she wrote in Building Bridges, her 1998 biography of her father. The family returned to Hong Kong at the end of the war.
After spending two years studying on the Isle of Wight in the south of England, the Vivienne Lee moved to Montreal in 1959. She studied at McGill University and graduated with an honours degree in history. She later completed a master's degree and a PhD in history at the University of Toronto.
Family Life
In 1962, Lee married Dr. Neville Poy, a fellow Hong Kong native and family friend who would become a prominent plastic surgeon and burn specialist. (Dr. Poy's sister is Adrienne Clarkson, the former broadcaster who served as Canada's 26th governor general from 1999 to 2005.) The couple, who have three children (Ashley, Carter and Justin), settled in Toronto in 1967.
Business Career
As she raised her children, Vivienne Poy developed an interest in fashion design. In 1981, she completed a diploma in fashion arts at Seneca College. That same year, she founded Vivienne Poy Mode, a fashion company involved in the design and manufacturing of clothes, as well as in wholesale and retail sales.
Beginning in 1980, Poy also served as chair of Lee Tak Wai Holdings Limited, the family business. She is also president of Calyan Publishing, a book publisher; as well as Vivienne Poy Enterprises, which includes Vivienne Poy Mode and Vivienne Poy Beauty Effects.
Senate
In 1998, Prime Minister Jean Chrétien named Poy to the Senate. She sat with the Liberal caucus while representing Toronto as one of Ontario's 24 senators. Her appointment was significant; she was the first person of Chinese ancestry to serve in the Upper House of the Canadian Parliament.
On 2 February 1999, she delivered a speech in the Senate that detailed the long history of the Chinese in Canada persevering in the face of discrimination. This included the implementation of the Chinese head tax in 1885 and the passing of the Chinese Immigration Ac t (also known as the Chinese Exclusion Act) in 1923.
As a senator, Poy was a sponsor of the Famous Five monuments in Calgary and Ottawa honouring the five Alberta women who were petitioners in the ground-breaking Persons Case, which led to a constitutional ruling that women were eligible to sit in the Senate.
In December 2001, the Senate approved Poy's motion declaring May to be Asian Heritage Month, which the government formally declared the following May.
She introduced a bill to make the English-language lyrics of O Canada more inclusive by replacing "in all our sons command" with "in all of us command." Her bill died on the order paper, but a later Restore Our Anthem campaign, including the senator as well as former prime minister Kim Campbell, eventually led to the adoption of the gender-neutral lyrics on 7 February 2018.
Poy retired from the Senate on 17 September 2012, 14 years to the day after she had been appointed. While a senator, Poy also served as chancellor of the University of Toronto from 2003 to 2006.
Author
As well as the biography of her businessman father, Poy has written several histories. They include A River Named Lee (1995), about the Lee family; and Heroes & Gamblers (2015), about the Poy family. She also wrote Passage to Promise Land (2013), which examines the experiences of Chinese immigrant women in Canada for six decades following the Second World War. In 2011, she co-edited The China Challenge: Sino-Canadian Relations in the 21st Century.
Philanthropy
Poy has served as a patron and advisor to numerous charities and organizations, including research into kidney disease. In 2008, she donated one of her kidneys to her adult son, Justin Poy. She is a trustee of the Hong Kong-based Drs. Richard Charles and Esther Yewpick Lee Charitable Foundation, which funds scholarships and university research chairs in Asian studies. She served as a member of the national advisory council for the Canadian Museum for Human Rights; as a member of the Canadian Asian Studies Association; as an honorary co-chair of the Canadian Blood Services' For All Canadians campaign; and as honorary patron of the David Lam Centre's Chinese Canadian History Project at Simon Fraser University.
Honours and Awards
International Women's Day Award (1996)
Arbor Award for Outstanding Volunteer Service, University of Toronto (1997)
Queen Elizabeth II Golden Jubilee Medal (2002)
Officer of the Order of St. John (2003)
Canada's Top 100 Most Powerful Women, Trailblazer category, Women's Executive Network (2003)
Eid-ul-Fitr Award, Association of Progressive Muslims of Canadas (2005)
Distinguished Alumni Award, Seneca College (2004)
Golden Mountain Achievement Award, Victoria, BC (2008)
Chinese Canadian Legends Association (2009)
Top 25 Canadian Immigrants, Canadian Immigrant magazine (2010)
Queen Elizabeth II Diamond Jubilee Medal (2012)
NAAAP100 Award, National Association of Asian American Professionals (2012)
Most Successful Women Award, Jessica Magazine (2013)
Lifetime Achievement Award, Association of Chinese Canadian Entrepreneurs (2014)
Heritage Award, Transformation Awards, Diversity Expo (2014)
G. Raymond Chang Award, University of the West Indies, (2016)
Honorary Degrees
Honorary Professor, Yanbian University of Science and Technology (2003)
Honorary Ph.D. in Political Science, Soongsil University (2003)
Honorary Doctor of Letters, Old Dominion University (2005)
Honorary Doctor of Laws, University of Hong Kong (2006)
Honorary Doctor of Laws, University of Manitoba (2006)
Honorary Doctor of Laws, University of Toronto (2009)
Honorary Doctor of Laws, McGill University (2011)
Honorary Doctor of Laws, York University (2014)
Honorary Doctor of Laws, Simon Fraser University (2016)