Isabel Janet Macneill, OC, OBE, naval officer and correctional system supervisor (born 4 June 1908 in Halifax, NS; died 18 August 1990 in Mill Village, NS). Isabel Macneill was a pioneering woman in nontraditional leadership positions. She was the first female commanding officer of a navy ship in the British Commonwealth and the first female prison superintendent in Canada.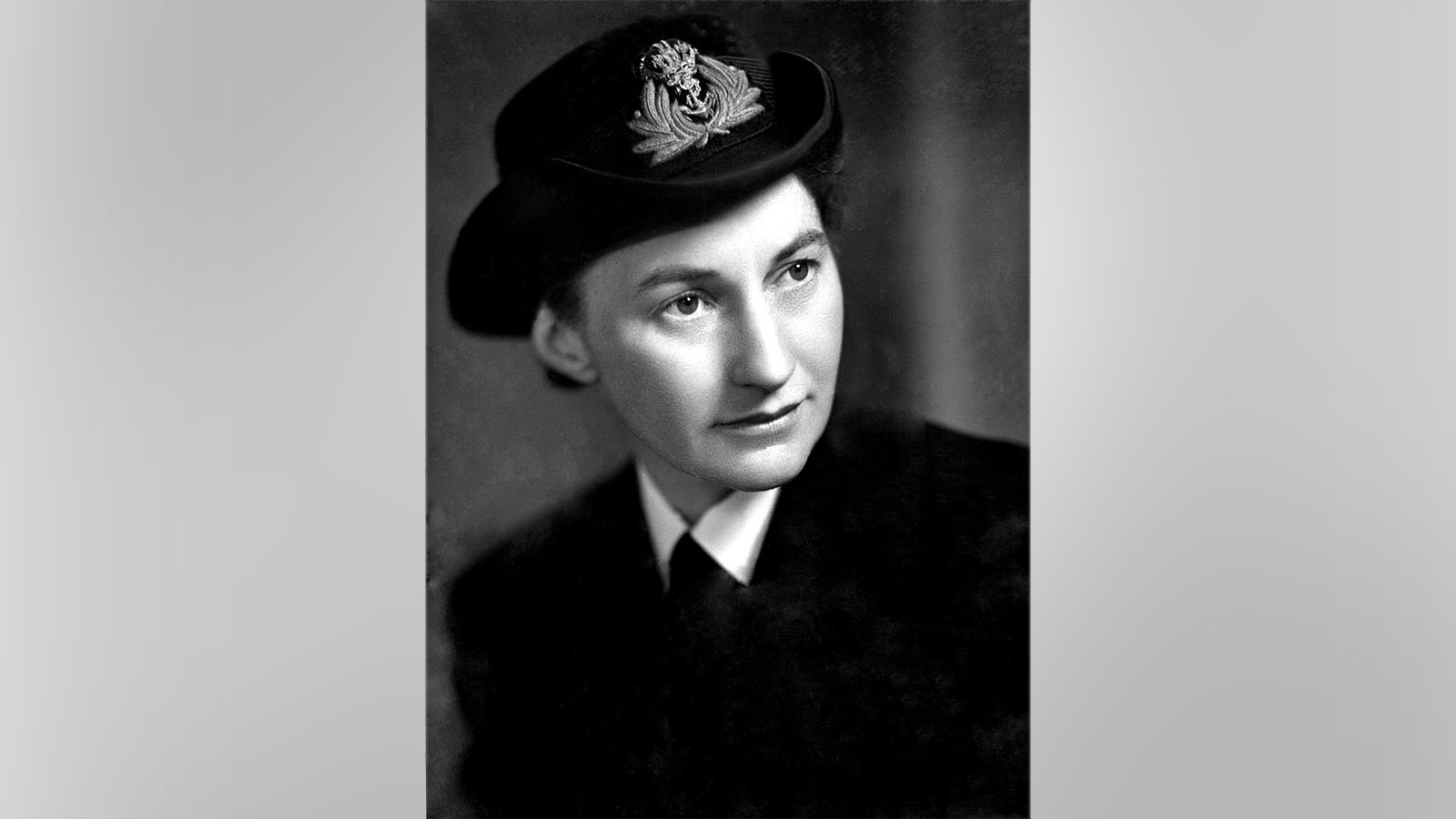 Early Life
Isabel Macneill received her education at the Halifax Ladies' College and Mount Saint Vincent Academy (now University). After graduation in 1926, she attended the Nova Scotia College of Art (now Art and Design) and the Heatherly School of Art in London, England. She worked as a scenic designer in professional theatre in England before moving to the United States, where she taught art and dramatics at two schools, Sea Pine School on Cape Cod, Massachusetts, and Fairmont Junior College in Washington, D.C.
When the Second World War began in September 1939, Macneill returned to Halifax to volunteer for war work. She worked at the North End Services Canteen, where service personnel could relax and get a light meal. She was also the secretary and one of three cofounders of the Ajax Club, a place for servicemen to unwind when off duty.
Naval Service
When the Royal Canadian Navy (RCN) founded the Women's Royal Canadian Naval Service (WRCNS) in August 1942, Isabel Macneill quickly joined and was part of the first group to be trained. The Canadian service was based on the British Women's Royal Naval Service (WRNS), whose members quickly became known as "Wrens." The nickname was copied by the Canadians. The Wrens were employed in land-based jobs, including administration and naval intelligence, which freed up men to go to sea.
Macneill graduated in the first class of Wrens in Ottawa and was commissioned as an officer. She then attended the first course for female officers at His Majesty's Canadian Ship (HMCS) Conestoga, the navy's shore establishment in Galt (now part of Cambridge, Ontario). The navy designates their shore establishments, called "stone frigates," as ships. Before being converted for naval use, the facility had been a training school for delinquent girls.
After graduation, Macneill was promoted to lieutenant-commander and appointed Conestoga's commanding officer. This made her the first and only female commander of a ship in the British Commonwealth during the Second World War. As such, she was entitled to be "piped aboard" any warship, the only woman outside the royal family to be accorded this honour.
Macneill was promoted to commander in June 1944 and named an Officer of the Order of the British Empire (OBE). Her citation noted "her wide knowledge, her profound sympathy and her unfailing and inspiring devotion to duty have made her contribution one without parallel in the Service." By the time Macneill's term ended in 1945, she had been responsible for training almost 6,000 Wrens. When HMCS Conestoga closed, she was appointed Staff Officer Wrens to the Commander Atlantic Coast before the service was disbanded in April 1946.
After leaving the navy, Macneill worked at a training school for girls (see Correctional System Service below). However, she returned to naval service in 1954 to help establish a permanent female component in the RCN. On 26 January 1955, Cabinet approved the recruitment of women into the RCN and in February, the Department of National Defence announced the creation of a women's section. This was the first time that women were integrated into the permanent force in a Commonwealth navy. Macneill left the Wrens for the last time in 1957.
Did you know?

The navy, army and air force reserves began recruiting women in 1951. That year, the RCAF began enrolling women in its regular force as well. Women could join the regular force army in 1954 and the navy in 1955. (See Women in the Military; Canadian Women in the Cold War Navy)
Correctional System Service
In 1948, Isabel Macneill was appointed superintendent of the Ontario Training School for Girls, which had returned to its original location in the former HMCS Conestoga. The school had been established in 1933 for delinquent girls between the ages of 12 and 18, although some were as young as 10. It essentially operated as a jail for children. The girls sentenced to this facility had been convicted of petty offences or were runaways, beggars, truants or simply deemed incorrigible. The regime at such institutions often involved degrading and humiliating treatment.
During her six years at Galt, Macneill transformed the organization. By the time she left in 1954, the school was no longer a jail but instead offered training and treatment for the girls. Under Macneill, the school hired psychologists, a psychiatrist, caseworkers, teachers and sympathetic house supervisors. In 1953, she was awarded the Coronation Medal for her work at the school.
In 1959, Macneill travelled in Europe to study correctional facilities. The next year, she was appointed superintendent of the federal prison for women in Kingston, Ontario. She was the first woman to hold this post in Canada. She brought new ideas to a system that traditionally viewed incarceration simply as punishment and not an opportunity for rehabilitation.
Using a team approach involving psychiatrists, psychologists, social workers and nurses, Macneill introduced several reforms such as temporary absence, prerelease programs and increased academic and vocational courses. She even exchanged drab prison uniforms for more colourful and stylish ones. Macneill resigned as superintendent in 1966.
Later Life
In 1967, the Ontario Alcohol and Drug Addiction Research Foundation asked Isabel Macneill to lead a study of drug addiction in Metropolitan Toronto. For the next two years, she worked closely with male and female drug addicts. Her report contributed to the development of a better treatment programme for addicts. In 1971, Macneill was made an Officer of the Order of Canada for her work in the navy and the correctional system. She received the 1977 Jubilee Medal, as well as honorary doctor of law degrees from Queen's University (1977) and Dalhousie University (1981).
Macneill retired to Mill Village in rural Nova Scotia but remained active in various organizations. She was the director of the Canadian Institute for the Administration of Justice from 1979 to 1982. She was also the first female member of the board of governors of the Nova Scotia Division of the Canadian Corps of Commissionaires, serving from 1982 until her death in 1990.
That year, her name was given to a transitional residence for women offenders in Kingston. The Isabel Macneill House offered job training, personal development programmes and leisure activities designed to help inmates reintegrate into society on release.
Significance
Isabel Macneill was a pioneer in establishing women in nontraditional leadership roles in the navy and the correctional system. Today, the employment of women in senior positions in these and other institutions is commonplace.
As of 2019, twenty-seven women had been promoted to flag officer (navy) or general officer (army/air force) rank in the Canadian Armed Forces. In the navy, Laraine Orthlieb became the first female to hold flag rank when she was promoted to commodore in 1989. Jennifer Bennett became the first woman promoted to rear admiral in 2011. Within the Forces as a whole, Sheila Hellstrom became the first female brigadier-general in 1987. Wendy Clay was the first woman to be promoted to major general (1994) and Chris Whitecross was the first female lieutenant-general (2015).
In the Correctional Service of Canada, several females have served as wardens and in senior regional and national appointments. Two females have risen to the top national position. Lucie McClung was commissioner from 2000 to 2005, while Anne Kelly was appointed commissioner in 2018.