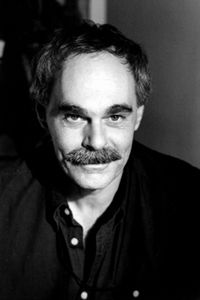 Early Career
Jean Beaudin studied fine arts and photography at the École des Beaux-Arts in Montreal and in Zurich, Switzerland. He then joined the National Film Board's (NFB) animation studio in 1964. He was part of a team in charge of educational films, but he was soon drawn to fiction. His first experimental feature, Stop (1970), was followed in 1971 by the erotic feature Le Diable est parmi nous, produced in the private sector.
Career Highlights
Beaudin then returned to the NFB, where he directed two shorts and two modest and personal medium-length films, including Cher Théo (1975). He then directed his first masterpiece, J.A. Martin, photographe (1977), about an itinerant photographer in the early 1900s whose wife accompanies him on tour. The film won the Prize of the Ecumenical Jury at the Cannes Film Festival, where Monique Mercure also won the best actress award. It went on to win awards for best feature film and best lead actress at that year's Canadian Film Awards. In 1984, it was named one of the Top 10 Canadian films of all time by the Festival of Festivals (now the Toronto International Film Festival).
Beaudin was involved in the collective production Jeux de la XXIe Olympiade (1977), a documentary about the Montreal Olympics; he co-directed the film with Marcel Carrière, Georges Dufaux and Jean-Claude Labrecque. He then returned to fiction with Cordélia (1980), a full-length period film inspired by the true story of a wrongly convicted woman. Once again, Beaudin showed his talent and sensitivity. In 1984, he directed Mario, in the photogenic location of Îles-de-la-Madeleine. He then directed another adaptation, Le Matou (1985), based on Yves Beauchemin's bestseller.
Beaudin directed many other popular TV series, including L'or et le papier (1988–89); Les Filles de Caleb (1990–91, based on the novel by Arlette Cousture); Shehaweh (1991); Miséricorde (1994); Ces enfants d'ailleurs (1994); and Willie (2000). Les filles de Caleb proved to be one of the most popular Quebec TV series ever; it was watched by almost four million viewers a week and won 14 Prix Gémeaux, including one for Beaudin for best direction.
Beaudin also shot several publicity films, but did not retreat from cinema. His work based on René Daniel Dubois's play Being at Home with Claude (1992) marked an important milestone in the history of the link between theatre and cinema in Canada. He confirmed his place as a filmmaker of Quebec literature by directing Souvenirs intimes (1998), based on a novel by Monique Proulx; as well as a thriller based on Chrystine Brouillet's Le collectionneur (2002).
See also Quebec Film History: 1970 to 1989; Cinemathèque québécoise.
Awards
Best Direction – Dramatic Series (Le matou) (1985)
Best Direction – Dramatic Series (L'or et le papier) (1989)
Best Direction – Dramatic Series (Les filles de Caleb) (1991)
Best Direction – Dramatic Series (Shehaweh) (1992)
Best Direction – Dramatic Series (Miséricorde) (1995)
Best Direction – Dramatic Series (Ces enfants d'ailleurs) (1997)
Best Direction – Dramatic Series (Willie) (2001)
Others
Best Film Editing – Feature (J.A. Martin, photographe), Canadian Film Awards (1977)
Best Feature Film (J.A. Martin, photographe), Canadian Film Awards (1977)
Prize of the Ecumenical Jury (J.A. Martin, photographe), Cannes Film Festival (1977)
Most Popular Film of the Festival (Le matou), Montreal World Film Festival (1985)
Jury Prize (Le matou), Montreal World Film Festival (1985)
Best Canadian Film (Souvenirs intimes), Montreal World Film Festival (1999)
Chevalier, Ordre national du Québec (2016)
Lifetime Artistic Achievement Award, Governor General's Performing Arts Awards (2017)