James Francis Cameron, film director, producer, editor, screenwriter, inventor (b at Kapuskasing, Ont 16 Aug 1954). James Cameron was raised in Niagara Falls, Ont, and as a teenager conceived a desire to direct films after watching Stanley Kubrick's 2001: A Space Odyssey (1968).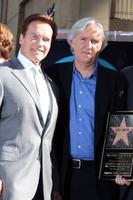 James Francis Cameron, film director, producer, editor, screenwriter, inventor (b at Kapuskasing, Ont 16 Aug 1954). James Cameron was raised in Niagara Falls, Ont, and as a teenager conceived a desire to direct films after watching Stanley Kubrick's 2001: A Space Odyssey (1968). He began by experimenting with his father's Super 8-mm camera. After his family moved to California, Cameron studied physics and English at California State University, Fullerton, and pursued a master's in philosophy, but dropped out before completing his degree. As an adult he made a living driving a truck for the local school district, among a variety of other jobs, but remained fascinated by filmmaking, particularly its technique and special effects. He would go to the library at UCLA (University of California, Los Angeles) to study graduate papers on optical printing and creating special effects. George Lucas's Star Wars, released in 1977, convinced him to commit to a career in filmmaking.
James Cameron made his first 35-mm short, Xenogenesis, in 1978. In 1980 he got his start professionally at Roger Corman's New World Pictures as a model maker and art director on a low-budget sci-fi film, Battle Beyond the Stars. He served as a set dresser's assistant on Happy Birthday, Gemini (1980) and got a break when the director of Piranha II: The Spawning (1981) left during the production and Cameron was hired to finish the film. He served as production designer and second unit director on Galaxy of Terror (1981) and special effects assistant and matte artist on Escape from New York (1981).
During this time Cameron was working on the script for The Terminator and managed to attract interest from the studios, but his insistence on directing the film himself was a deal-breaker until he found a willing producer who agreed to back the film with Cameron directing. He had to give up ownership to do so and consequently, despite the tremendous continued worldwide success of The Terminator franchise, Cameron was only paid to direct the first one.
Made on a modest budget but with the star power of Arnold Schwarzenegger in the lead role, The Terminator (1984) was a huge box office hit and launched Cameron's career as one of Hollywood's most durable writers and directors of big-budget, CGI-heavy blockbusters. After sharing the screenplay for Rambo: First Blood Part II (1985) with Sylvester Stallone, he wrote and directed Aliens (1986; the first sequel to Ridley Scott's immensely successful Alien), The Abyss (1989) and Terminator 2: Judgment Day (1991), on which he also served as co-producer. He also served as executive producer on Point Break (1991) and producer and editor on Strange Days (1995).
After stumbling slightly with the critically trashed True Lies (1994), Cameron hit the cinematic jackpot in 1997 with a romantic retelling of the Titanic tragedy, the all-time box-office champion with worldwide receipts in excess of $1.8 billion. The overwhelming success of this surprisingly non-science-fiction and only partly special-effects-dominated project, whose budget had escalated monstrously and for which many industry insiders predicted disaster, undoubtedly confirmed Cameron's belief in his own intuition. Titanic won 11 Oscars (matching a record set by Ben-Hur in 1960), including best picture, and Oscars for Cameron for best director and editor, the first time in the history of the Academy Awards that a Canadian-born director was so honoured.
Following Titanic, Cameron concentrated on underwater cinematography and returned to the sunken hull of the Titanic numerous times in a submersible mounted with an exterior IMAX 3D camera and housing of his own design. The resulting film, Ghosts of the Abyss, was released in 2003. Cameron won a Primetime Emmy Award for the documentary Expedition: Bismarck (2002, which he co-directed). He also co-produced the George Clooney remake of Solaris (2002), and 2 shorts, Volcanoes of the Deep (2003; shot in IMAX 3D) and Aliens of the Deep (2005; which he co-directed). He served as executive producer on the short-lived cyberpunk series Dark Angel (2000), and the Canadian documentary The Lost Tomb of Jesus (2006).
Before he started work on Titanic, James Cameron began writing a script based on ideas that had been percolating since his childhood; that script would eventually see the light of day 15 years later as the epic science fiction blockbuster Avatar. This cutting-edge digital motion-capture/live-action 3D movie, shot in IMAX and set in a futuristic fantasy world of Cameron's own creation, used a revolutionary process - the digital 3D Fusion Camera System - that Cameron co-developed specifically for the film. Released around the world in December 2009, Avatar, with a reported production budget of $230 million and a matching amount for promotion, was the most expensive movie ever made.
In 1998, James Cameron was given honorary degrees from Carleton University in Ottawa and Ryerson University in Toronto. In 2004 he received an honorary degree from the University of Southampton, UK, in recognition of his contributions to underwater filming and remote vehicle technology. He was inducted into Canada's Walk of Fame in 2008.
A fierce workaholic and obsessive perfectionist involved in all phases of production, James Cameron has pushed the technological boundaries of filmmaking more than any other director since George Lucas and is the undisputed "king" of the contemporary Hollywood blockbuster.