Scott Moe, 15th premier of Saskatchewan (2018–present), Cabinet minister, businessman (born circa 1973 near Shellbrook, SK). In January 2018, Scott Moe won the leadership of the Saskatchewan Party and was sworn in as premier on 2 February 2018. After completing a university degree in agriculture, he worked in the agricultural equipment industry for several years. Moe entered politics in 2011 as an MLA representing the Saskatchewan Party and served several posts in government, including as environment minister. In January 2018, Moe won the leadership of the Saskatchewan Party and replaced Brad Wall as premier.
Then Conservative Party of Canada leader Andrew Scheer (left) greets Saskatchewan MLAs Gordon Wyant and Scott Moe (far right), 30 May 2017.
Early Life and Business Career
Scott Moe was raised on his family's grain farm between Shellbrook and Parkside, Saskatchewan, 140 km north of Saskatoon. Growing up, Moe did volunteer work at a local baseball diamond and hockey arena, which he said helped fuel his passion for politics. Moe graduated from the University of Saskatchewan with a Bachelor of Science in agriculture.
Moe owned several businesses and worked in the agricultural equipment industry for several years. He did community work with the Economic Development Corporation and the Shellbrook and District Health Services Project. He and his wife, Krista, live near Shellbrook. They have two children.
Provincial Politics
In 2011, Moe entered politics running for the Saskatchewan Party of Premier Brad Wall in the Rosthern–Shellbrook riding. Moe was elected to the Saskatchewan legislature in the 7 November provincial election with more than double the votes of the second-place candidate.
In 2012, Moe was named deputy chair of the legislature's standing committee on public accounts. He was also minister of advanced education. In 2014, he was appointed minister of environment, as well as minister responsible for the Saskatchewan Water Corporation and the Water Security Agency. (See also Cabinet). As a minister, he was responsible for new agricultural drainage regulations. He also took a strong stand against a federal government proposal to launch a carbon tax. Moe was easily re-elected in the Saskatchewan general election of April 2016.
On 10 August 2017, Wall announced his intention to step down as premier after 10 years, saying the province would benefit from a fresh perspective. (See also Politics in Saskatchewan.)
2017 Leadership Campaign
Later that month, Moe resigned as environment minister to comply with Wall's demand that cabinet ministers step down if they wanted to make a leadership bid. (See also Leadership Convention). On 1 September 2017, in a trucking yard near Saskatoon, Moe announced he was entering the Saskatchewan Party leadership race. He received strong support, with more than 20 caucus members supporting his bid, the most of any leadership candidate.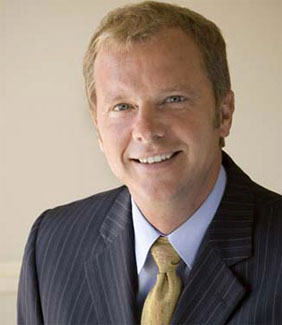 Brad Wall, premier of Saskatchewan.
"I just don't know how someone can step into our premier's shoes," Moe said. "It won't be just one person. It will be a team of us." He vowed to support Wall's agenda, including fighting against a federally imposed carbon tax.
After making his leadership announcement, Moe addressed a 1992 conviction for impaired driving at the age of 18. He described it as "something that I truly regret. It's also something that's part of me." News that Moe and two other Saskatchewan Party candidates had previously been convicted of impaired driving had emerged prior to the 2016 provincial election. In a statement, Moe said he had been forthcoming about the incident with constituents and the media.
Days later, Moe also discussed his involvement in a 1997 highway crash near Shellbrook in which a woman died. Although he maintained he had little recollection of the collision, Moe said the springtime accident happened after he had an early breakfast at his grandparents' home and was returning to his family farm. A police investigation determined alcohol was not involved in the incident; but that Moe had crossed a highway when it was unsafe. It led to a traffic charge of driving without due care and attention for which Moe paid a fine.
Moe said the fatal car crash received extensive media attention when it happened and that he had never shied away from speaking about it. He maintained his decision to bring the incident to light again came after he received questions following his leadership announcement. "It's a day that I live with each and every day in my life. And I know there's another family that lives with it in a much larger capacity than I do."
Moe said he wanted to become Saskatchewan Party leader and premier "to leave things a little bit better than we found them" and to give children the opportunity to spend their careers in the communities in which they were raised. He ran with the campaign slogan "Stand with Scott."
He promised to focus on continuing the province's growth if he became premier. His goal would be to increase the population to 1.5 million people by 2030 — a 50 per cent increase. He said this could be achieved by increasing agricultural and energy exports; this in turn would increase job opportunities and population growth. (see Demography.) He also pledged to eliminate the province's nearly $700-million deficit by the next provincial election and to bring back a provincial sales tax exemption on crop, life and health insurance. It had been dropped, much to the dismay of farmers. (See also Taxation in Canada.) He also committed to adding 400 educational assistants and support staff to schools.
On 27 January 2018, Moe was elected Saskatchewan Party leader. He beat four opponents in the fifth round of voting. He was sworn in as premier on 2 February 2018. "Obviously I am really, really excited," Moe said in his victory speech. "But to have the faith of the people of the province to go through a process like this, I feel very humbled — but I also feel very personally rewarded."
He also vowed to continue the fight against the federal government's carbon tax plan. "I will fight for this province. I will fight for our economy to ensure that we do not have a carbon tax. And Justin Trudeau, if you are wondering how far I will go: Just watch me," Moe said, echoing Prime Minister Pierre Trudeau's famous phrase during the 1970 October Crisis.
Premier of Saskatchewan
In his first legislative session, Moe fulfilled campaign promises by reinstating certain exemptions on provincial sales taxes and increasing education funding. He also came to national prominence in April 2018 in the wake of the Humboldt Broncos bus crash tragedy.
"This is a tragedy that reverberates across our province and across our nation," he said. "I know that the pain and suffering is felt most deeply in the community of Humboldt, but I think all of us in Saskatchewan and across Canada feel a tremendous loss."
In January 2019, Moe apologized to Indigenous people in the province who were taken from their birth families as children and sent to largely non-Indigenous homes. This was known as the "Sixties Scoop" across Canada, and as Adopt Indian Métis in Saskatchewan. "We failed the survivors we heard from in the sharing circles, and so many others," he said. "We failed their families. We failed their communities. We failed." Later that year, he participated in the Saskatoon Pride Festival parade in 2019 — a first for a Saskatchewan premier.
As premier, Moe's relations with the federal government were strained. Western alienation was on the rise, largely as a result of federal government energy and climate policies. In the October 2019 federal election, the Liberal Party did not win any seats in Saskatchewan. Moe called his first post-election meeting with Prime Minister Justin Trudeau "disappointing." He had presented a list of demands; it included reworking equalization payments and cancelling the federal carbon tax. (In April 2019, the federal government imposed a carbon tax on Saskatchewan and other provinces that did not have approved carbon pricing plans.) But he left Ottawa empty-handed. He said he would look at ways for the province to expand its autonomy. Early in 2020, Moe was focused on his government's Supreme Court challenge of the federal carbon tax.
2020 Election
Moe, the youngest premier in Canada, faced his first election as premier in the fall of 2020. Heading into the election year, his prospects appeared solid. A national survey in late 2019 found Moe was the second most popular premier in Canada, with a 56 per cent approval rating. By August 2020, following his government's sound handling of the outbreak of the COVID-19 pandemic, his approval had risen to 59 per cent. The province was also in strong shape fiscally and had the lowest unemployment rate in the country (7.9 per cent).
On 26 October, Moe's Saskatchewan Party secured a fourth consecutive majority government, the first in the province since the days of Premier Tommy Douglas. It won 60 per cent of the popular vote for the third consecutive election. This matched a record set by Joey Smallwood of Newfoundland and Labrador. The Saskatchewan Party took 60.7 per cent of the popular vote, compared to 31.6 for the NDP and less than 3 per cent for each of the Green Party, Progressive Conservatives, Buffalo Party and Liberals. Moe's party succeeded by winning more than 70 per cent of the vote in the rural parts of the province while also flipping seats from the rival NDP in Saskatoon and Regina. Moe also won his riding of Rosthern-Shellbrook with 79 per cent of the vote. By the time the final results were tallied in mid-November, the Saskatchewan Party held 48 seats in the 61-seat legislative assembly compared to 13 for the NDP.